😷 Who do I blame?
Attempting a galaxy brain reading of the UI quarantine story
August 22, 2020 | Letter No. 8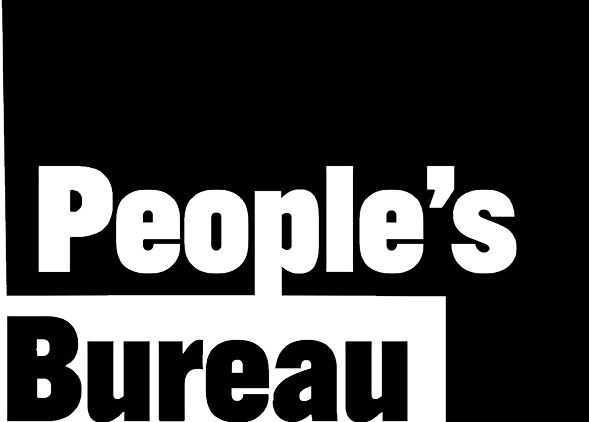 Writing is framing. While I think I know how my stories are framed, I believe reception, while limited in other ways, is a great teacher of framing.
Friday morning, I published a story featuring a reported account of an 18-year-old who explored the University of Iowa's quarantine infrastructure as students moved in. And since Friday, that story blew up. A lot of outrage: at me for writing it, at the Annie Gaughan for telling it and at the UI for being its setting.
In comment sections and the hellscape of Twitter, I've read two come away from this story:
SHE GOT ON A BUS!?! – This is one I'm familiar with. There were a lot of moments while putting the story together where I felt shocked. The hangout with seven or more peers. Going out on the town with folks she doesn't know. Taking a COVID test and not self-isolating. Hopping on a bus for hours with other people. There were many moments where I thought this student's behavior was irresponsible.

This is how the UI prepared? – This is one I probably spent the most time feeling. There was the weird check-out, check-in process. The campus crossing. The absence of some sort of guiding figure supporting students through the quarantine process. Few reporting requirements. And then that those quarantining are limited to three bottles of water a day (a fact I pulled from an email from the UI). I thought we'd have a better system than this.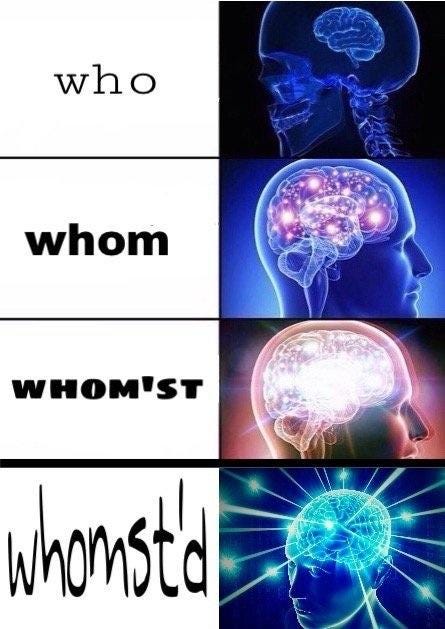 An old meme format that hasn't disappeared in the digital ether is the expanding galaxy brain. The joke is: the perception of a phenomenon experiences increasing levels of consciousness until eventually reaching the galaxy brain (which is normally so committed to expanding the framework to be bigger and headier that it reads as silly).
The confusion in Gaughan's story is overwhelming. But so too are the irresponsible actions that could have and likely did further spread the virus. I was disappointed by what this story said about the UI's preparation but still saw an institution trying desperately to manage an impossible situation. While I think we should see how both this individual and institution failed, I don't think that's where the accountability should stop. Based on my reception of reader reaction, we've been so quick to identify who is to blame here without laying anything at the environment the state and nation created allowing this all to happen.
Since March, localities like Iowa City have been agitating for some statewide response to the pandemic. And thus far, Gov. Kim Reynolds has been reticent preferring to trust Iowans to "do the right thing." For hot spots of infection like ours, even White House experts are recommending masking requirements and the closure of bars.
The University of Iowa and its academic year were set to begin with this backdrop. State leadership decided the campus would open regardless of infection rates and so they had to coke can a process for dealing with the inevitable. I remind you that we've spent a great deal of this summer not even knowing whether students would return to campus. Am I surprised to find that the University of Iowa was unprepared? No. Am I surprised students made bad decisions in response to a lack of institutional support? No.
I think there is a need for accountability for the actors we can see. The 18-year-old. The university. I just hope we are also thinking about who sets the parameters for their action or lack thereof.
Individuals make choices based on the carrots and sticks present in their environment to satisfy their needs. So to do institutions make decisions based on what information they have. To be clear, it's difficult for me to hold an 18-year-old to the same standard as the largest university in our state. But I can't help but see both making dangerous decisions based on subprime conditions and to little time.
I won't exhaust you with the myriad ways we could have approached this pandemic differently. But I submit that there is a galaxy brain reading of this article: an individual, an institution trapped in a situation and acting desperately. In this reading, we know both failed, but we aren't surprised. We see how students are paying full tuition to return to school during a time of infection increase. We see how the IDPH's COVID data was shown to lowball numbers preventing us from having an accurate vision of viral spread. We see how localities have been challenged on in some cases (face mask mandates) and prevented in others (closing the bars) from enacting more serious spread mitigation efforts. And so on and so on. We see that desperate actions are made under desperate conditions.
Your friendly neighborhood reporter,
Zachary Oren Smith
Take Three
📬 Coralville, Iowa lost its neighborhood mailman to COVID-19. His wife refused a funeral saying she wouldn't risk someone else getting the virus. Instead, a line of mail trucks circled her block to say goodbye to 'Swell Mel.' #iowamourns
📢 The Iowa Freedom Riders, an eastern Iowa civil rights group, marched through downtown Iowa City on Friday night, calling on city council to take more immediate action on their demands and to investigate the death of Makeda Scott. After cutting off the intersection of Burlington and Gilbert streets, a car sped through the crowd, narrowly missing protesters.
🚓 Gov. Kim Reynolds extended the exemption for Iowa driver's licenses.
Surely I'm missing something. Send me a news tip with this form.
Sign up for this e-newsletter?
Zachary Oren Smith writes about government, growth and development for the Iowa City Press-Citizen. Reach him at zsmith@press-citizen.com, at 319 -339-7354 or on Twitter via @Zacharyos.