Discover more from People's Bureau of Johnson County
The (on hiatus) politics and policy of Johnson County
⚫️ 'Mom. The ditch is on fire.'
A Sunday read sewing together some reporting on the homicide case in Kellogg, Iowa.
September 28, 2020 | Letter No. 14
Note: This newsletter only contains a brief part of the story. For the full thing, for the right place to start, I contributed to an article with a colleague at the Des Moines Register. I think of this as a supplement to that work. If you're an Iowa City Press-Citizen subscriber click here to read. If you a Register subscriber, click here.
In either case, bless you for supporting local news.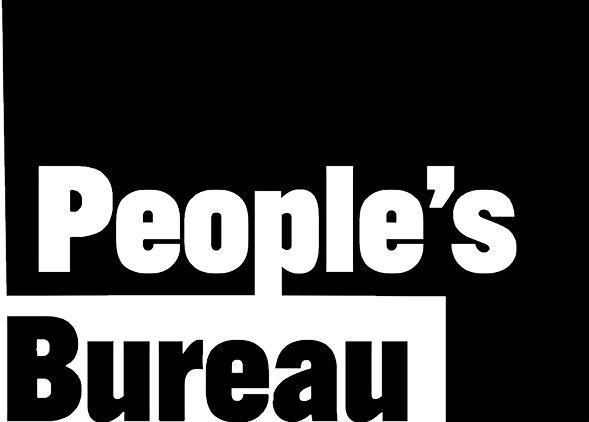 I think the story begins with me missing it.
On Monday, a morning of driving culminated in the dust and gravel of North 87th Avenue. East-to-west, corn stalks give way to pasture. A local told me the pasture was once grazed by cows but has been left unused for some years. It was bright. A cool morning. I was rolling along with my photographer searching for the place a group of people allegedly burned the body of Michael Williams, a 45-year-old Black man from nearby Grinnell.
Oftentimes, a police report includes pretty specific details giving the public a sense of where a crime took place. This one did not. It gave us the "8100 block" of 87th." And having reached 87th's T with 84th, we got out and started pacing the ditches on either side of the road East towards Alloway Creek.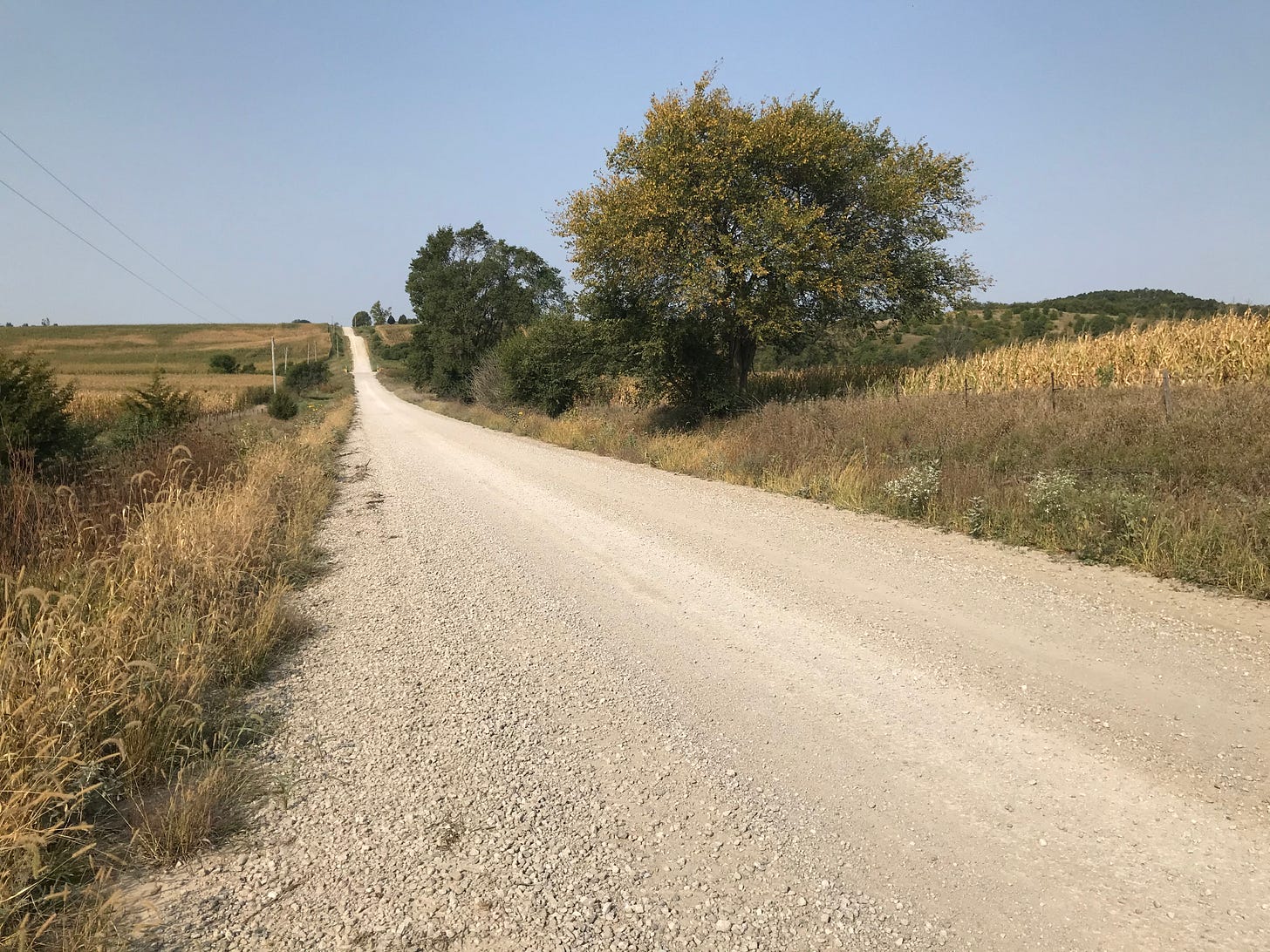 [Above: The 8100 block of North 87th Avenue East in Kellogg, Iowa.]
I'm a 26-year-old and by all reputable accounts green reporter who maintains a dangerous habit of pretending I know what I'm talking about. So when I tell you I didn't know what I was looking for as I got out of the car, I want you to know just how profound my ignorance was in those first steps down the road. In any other case, I'd be happy "yes-and" my way to something useful. Scanning the lengths of grass, I'd see a break in the yellow foxtail growth and wonder, Was that it? I'd look into an impression among the grasses further ahead and wonder what grim weight made it so. Could it have been there? Or elsewhere, the next disturbance among the bony weeds. For two thousand feet, I walked unknowingly closer to the spot only to turn back.
I don't know what we expected to find, but on that pass, we didn't find it.
While Iowa is popularly disparaged for its flat expanse, the rolling hills offer some cover between gentle peaks and valleys. While crop and incline obscured the section of road from the buildings to the North and South, there was homestead east of Alloway elevated just so as to see clear down the stretch of road.
Sara DeGreef, 45, has lived in Kellogg, Iowa for nearly two decades, ever since her mom and dad moved to the homestead. All three of them worked at the post office in Newton. Her parents retired. And DeGreef hasn't returned since the heartache of breast cancer treatment qualified her for disability. While "going into town" invariably meant going to Newton, the best ice cream was in nearby Grinnell at the Dairy Barn.
Around 2:30 p.m. on Sept. 16, DeGreef and her two children met in Grinnell for ice cream. DeGreef got her usual: a chocolate malt and some warm corn nuggets. ("I could never have them separate.") She drove and had to drop someone off so she was surprised to pull into their driveway and not see her kids' car. It was around 4:15 p.m. She knew her son Liam to be "directionally challenged." She didn't think much of it until her daughter Destiny ran in:
"Mom. The ditch is on fire."
There on the west side of Alloway Creek, DeGreef said it looked as if some large animal carcass had been set ablaze. She said given her allergy to the grasses that grow along the road, she opted against getting closer. Through the grass and smoke, she said she saw two appendages curled up from the ground. She decided to get her mom.
Nancy Andresen, 65, had enjoyed a steak dinner with her husband when her daughter came and got her. While Halloween wasn't for another month and a half, already specters all plastic and gauze lined either side of the front door they exited. By the time they arrived, the flames were absent. The arms, now more clear. Calling 911, Andresen cautioned the operator saying it could be some trick someone was playing on them.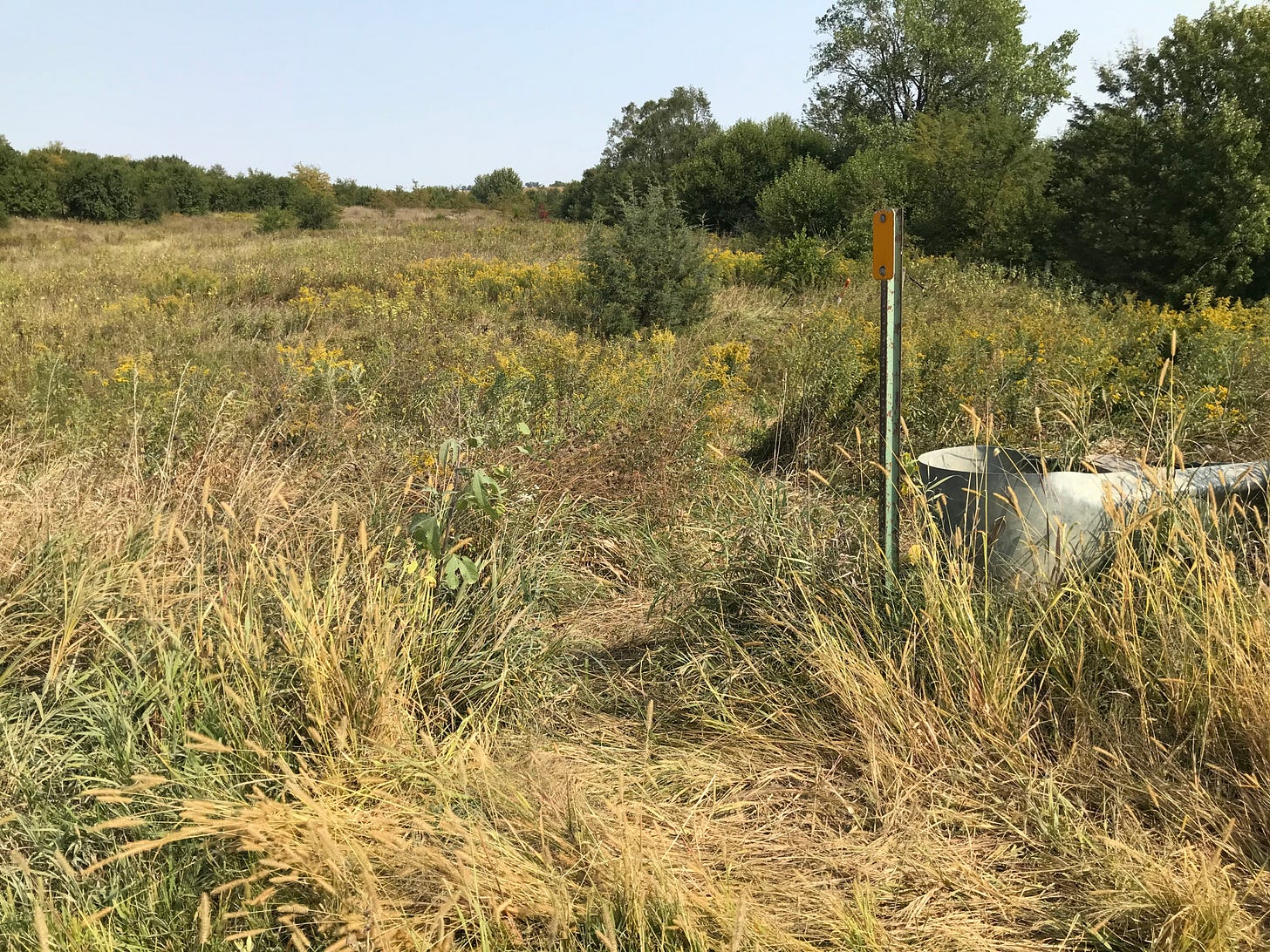 [Above: Alloway Creek's north-west side where on Sept. 16, Sara DeGreef and her family found the body of Michael Williams.]
I don't know what I expected to see. I stood with DeGreef and Andresen on the road just above Alloway. There, down the slope leading to the water, a clear path had been stamped into the grass by meandering EMTs and firefighters and sheriff's deputies and eventually Iowa Department of Investigation agents. On the sixth day, a dark spot still lay among the still grass.
That afternoon, investigators would announce that after careful consideration of the available evidence, they did not believe the murder of Michael Williams was a hate crime. It still be under investigation, they did not explain what evidence led them to this conclusion.
"While it would be inappropriate to speak to a motive in this case, I can say without hesitation, that no evidence has been found to show the acts against Michael Williams were motivated by his race," Special Agent Adam DeCamp of DCI told media Tuesday.
Perhaps as a means of tamping down accusation that DCI didn't take the investigation serriously, the NAACP was present to confirm their findings. Betty Andrews, President of Iowa-Nebraska NAACP State Conference of Branches, said she'd sat with Williams' family as well as law enforcement and agreed with DeCamp and Grinnell Police that based on what she knew, she did not have a reason to think Williams was murdered because he was Black.
"If there is something there, then we need to identify and address it. If there is not something there, we need to make sure that we have that clarity as well. Anytime there is a concern about the possibility of a racist act, that's where we are," Andrews told me after the press conference.
Five years ago, Claiborne County Sheriff Marvin Lucas saw a Black man's body hanging in a locust tree in Port Gibson Mississippi. While Otis James Byrd's death was eventually ruled a suicide, Lucas said a lynching immediately came to mind.
"It's still Mississippi," Lucas told VICE. "We've still got that shadow from the past."
Both of these cases evoked evoke images of lynching. Racist terror inflicted to maintain through violence white power over Black bodies. But complicating Williams case is people have been charged in connection with his murder. Steven Vogel, a white man from Grinnell, was charged with 1st degree murder.
In some ways, we are thinking about racism in a differnet way: not as a feeling floating in the heart of a person as they refuse a Black person service, but as an environmental reality, an everpresent ether permeating our decisions big and small.
The conversation surrounding diversity in, say, newsrooms is no longer just about finding email evidence of a publishers racist attitutdes. It looks at its histroic and current lilly-white workforce (in many cases) and sees a fruit of hiring processes, vetting instutions and professional networks that prefer white people. This is the systems argument about racism.
After hearing the DCI and NAACP's confidence that Williams murder wasn't a hate crime, a number of people messaged me asking if I thought he would still be alive if he was white? All things being the same, had Williams been a white man, would that characteristic alone have saved his life. For days, I've turned this question over, and I'm no closer to insight. Though, I've also decided this framing misses the point.
If we extend our logic—that racism is a systemic phenomneon, informing our actions whether intended or not; that racism is our environment—than racism doesn't only impact a single moment of violence, but impacts all moments banal and definitive. It informs every level of every interaction. So if you take that seriously, I'm not sure how you can look into Williams' death and say racism wasn't sewen into its firmament.
I think this is why the DCI and the NAACP's press confernce was deeply unsatisfying for so many. I think we are understand racism as a more expansive phenomenon than the law does. We look into this situation with a deeply limited series of facts. We look at the optics. And we can't help but see a failure of the law to administer justice within our racist system.
As a country, we've pursued more serious penalties for crimes motivated by racism. Because it carries a more serious penalty, our system of laws has made very particular what kinds of findings evince racism.
I'm not sure if that means we should change the evidentiary standards of our courts. Or whether our courts need to change more fundamentally. I don't think I know what justice looks like in this situation. But that sense of dissatisfaction that while we don't know all the facts racism had been ruled out, that's a feeling I'm trying to spend my time with.
Processing and still yours,
Zachary Oren Smith
---
Coralville Special Election Tuesday
Coralville will hold a special election to fill a vacancy on City Council. Election Day is Sept. 29. Polls open at 7 a.m. and close at 8 p.m.
The election is to fill a Coralville City Council seat vacated by Tom Gill who resigned in July after the Press-Citizen reported his denouncement of the Black Lives Matter movement as a "bunch of criminals."
There are four people who filed to run:
Hai Huynh, 42, is a community project coordinator at the Coralville Food Pantry. For info, I have some comeaways from our interview, as well as a candidate column.
Nick Burrell, 28, was the next to announce. Burrell is the owner of Versa Fitness and sits on the Iowa City Area Sports Commission Board. Here's his candidate column.
Barry Bedford, 69, also filed to fill the vacancy. Bedford retired as Coralville's Police Chief in 2017. And here's his candidate column.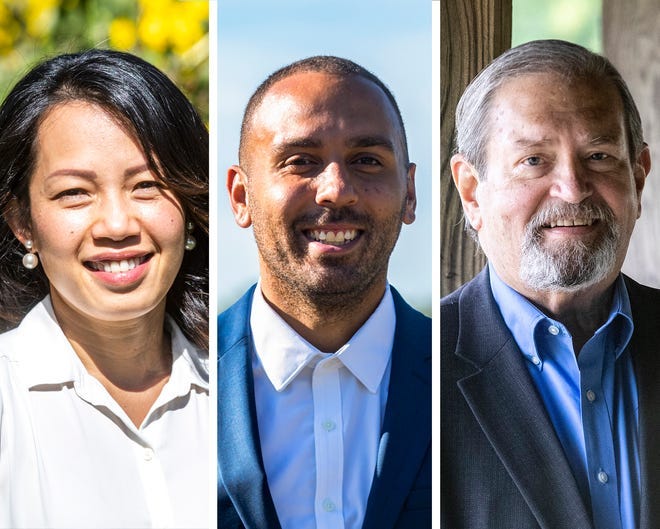 [Above: The candidates in Coralville's Sept. 29 special election. From the left Hai Huynh, Nick Burrell and Barry Bedford. Photo courtesy Joseph Cress/Iowa City Press-Citizen.]
"But I only see three people in this photo. Where is the fourth candidate?"
Great question. Heather Seitsinger also filed an affidavit of candidacy. Seitsinger participated in the League of Women Voters of Johnson County candidate forum. But as of this writing, I haven't heard back after a series of phone calls.
Sign up for this e-newsletter?
---
Take Five
🚓 Iowa City has committed to "restructuring" the police. What that will mean will result from any number inputs. If you're looking to be apart of this process, show up to the council's upcoming listening posts. Read more here.
⚖️ Under a Democratic president, both of Iowa's U.S. senators Joni Ernst and Chuck Grassley said Supreme Court nominations shouldn't happen during the lame-duck period of a president's term. But under a Republican president, it's their duty to consider these nominations. ¯\_(ツ)_/¯.
🙃 Perhaps because I'm feeling a little burnt, I've been thinking about the conditions that are contributing to this. The insight in Ko Bragg's interview for The 19th is life-giving: "I actually think in the pandemic we've seen some of the cracks really open up. Some people are trying to still like to perform cute balance during the pandemic. But I think most people have given up the farce."
🦞 The Iowa corrections director was appointed without following the checks and balances outlined by Iowa Code. There probably won't be any fuss made about it. And we should all be ashamed for that.
💲 At last, Sunday, we got a look at President Donald Trump's tax returns. I don't believe this newsletter is a place for national news, but if you haven't read it, you need to. We stil ldon't have the 2018 or 2019 returns, but there are still some time before November.
Sign up for this e-newsletter?
---
Surely I'm missing something. Send me a news tip with this form.
Zachary Oren Smith writes about government, growth and development for the Iowa City Press-Citizen. Reach him at zsmith@press-citizen.com, at 319 -339-7354 or on Twitter via @Zacharyos.