😷 A Brief History of Home Rule
Mask mandates are popping up across eastern Iowa and using different methods to do so.
August 9, 2020 | Letter No. 4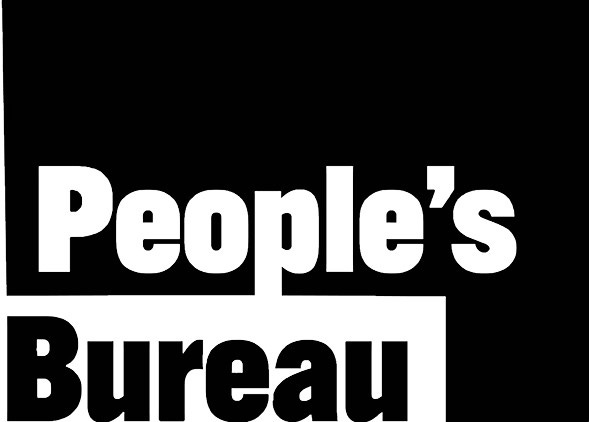 If you were keeping score, there are now three options on the table for passing a local Iowa mask mandate:
Iowa City Method – While under an emergency declaration, a city mayor can issue a mask mandate order.

Johnson County Method – So long as it originates from a county board of health, a county can (and did) pass a mask mandate regulation.

Dubuque Method – Just get the city council to pass something.
"This is a life-and-death public safety and public health issue that nobody else has addressed," Dubuque City Council Member Ric Jones told Thomas J. Barton of the Telegraph Herald. "People are coming home discharged from the hospital with a brand-new chronic pulmonary disease that's going to last them a lifetime … and it's a virus that can attack any tissue in the body."
As we continue to wade through this crisis, I'm unsurprised to find arcane powers of little known boards appearing as justification for these orders. I wrote on Monday that our county has a long history of bucking (and being bucked by) the state. Of course, we will find something to justify that power.
But Dubuque's move surprised me. After passage, I thought, Well if we can just get Council to pass it, what are we even doing? Thus far, Gov. Kim Reynolds has not sought an injunction against the localities who passed these orders. Her crisis manager Pat Garrett continues to cheer "You can't do that *clap clap clap clap clap clap.*
I took my surprise to Crenna Brumwell, the Dubuque city attorney, who said so long as they are consistent with Reynolds emergency management authority, her stance is they have an argument for continued authority.
"It's not inconsistent with state law so long as it isn't irreconcilable," Brumwell said. "If what we adopted was inconsistent or the opposite of what the governor was saying, they would be irreconcilable. What I'm saying is there has been no analysis from the state about whether local mandates are irreconcilable. I believe they mesh well."
When asked about the governor's hard line on this authority, Brumwell said the state's home rule amendment means the governor's opinion on the matter just that until she brings legal action.
"The matter has not been settled. There has not been a court that has ruled on that," she said.
Prior to 1968, Iowa cities were the so-called "Dillon Rule." Named after retired Iowa Supreme Court Justice John Dillon who ruled in 1868 that city governments ONLY possess and exercise powers granted by the legislature. The idea was power originates from the state, and the state decides when a local actor should make policy around an issue. But even when Iowa Code was quiet on an issue, the city had no more authority.
In 1968, Iowa passed the Home Rule Amendment to the Iowa Constitution:
"Municipal corporations are granted home rule power and authority, not inconsistent with the laws of the general assembly, to determine their local affairs and government, except that they shall not have power to levy any tax unless expressly authorized by the general assembly. The rule or proposition of law that a municipal corporation possesses and can exercise only those powers granted in express words is not a part of the law of this state."
This was upheld in 2008 when the Supreme Court said the City of Davenport upheld the use of speeding and red-light cameras to enforce violations in the Code. Muscatine was tied up in this lawsuit. (Back in December 2018, I did a deep dive into the issue, worth reading if you're curious.) And again in 2015, the court found that Sioux City had the ability to adopt additional traffic regulations not in conflict with the state code.
And Reynolds too has a history of supporting home rule. She went as far as to sign a proclamation in 2018 in honor of the 50th anniversary of Municipal Home Rule in Iowa:
"Home Rule is essential to effective and responsive municipal governance in Iowa and provides flexibility to make decisions at the local level, where decisions are made closest to the people they impact can be tailored to fit local conditions, needs, and concerns in order to better serve taxpayers."
The way Brumwell put it was the governor can take a hard stance on the issue, but that doesn't necessarily mean the constitution gives her any authority on the matter.
"The governor has her emergency authority. The city has its home rule authority," she said. "And home rule authority says a city can exercise its powers so long as it's consistent with state law."
Your friendly neighborhood reporter,
Zachary Oren Smith
Catch up on this week:
👩‍⚖️ On Wednesday, the family of Gerald Michael Belz of Cedar Rapids, an 18-year-old University of Iowa student, who froze to death during a polar vortex in January 2019, filed a wrongful death lawsuit against the University of Iowa.
🗳️ From the fight for IA-02:
🏈 On Thursday, Iowa City Manager Geoff Fruin announced the city would not issue permit vendors for Melrose Avenue's Gameday market.
🙅‍♀️ On Thursday, the Iowa Dept. of Education denied Iowa City Community School District's request to start with online-only learning.
🚲 Jingle Cross postponed to 2021 due to pandemic.
🎓 This week, faculty and students suspicious of UI's preparedness to return to campus:
✊ On Tuesday, Iowa Freedom Riders brought new demands including redistributing $5 million from the police budget to create new "community accountability" departments, creating a searchable database of police complaints, and a full report of why police tear-gassed protesters June 3.
😷 The Johnson County Public Health Department to nearly double its temporary team of contact-tracers to prepare to reopen the UI this month.
🏫 On Tuesday, the Iowa City Community School District School Board voted to delay the start of the semester until Sept. 8.
🏠 From Tuesday's Iowa City Council meeting:
🎭 Amana's Old Creamery Theatre staff say they were fired last month for a #BLM supportive social media post.
Have a story?
Surely I'm missing something. Send me a news tip with this form.
Subscribe and share
Sign up for this e-newsletter.
Zachary Oren Smith writes about government, growth and development for the Iowa City Press-Citizen. Reach him at zsmith@press-citizen.com, at 319 -339-7354 or on Twitter via @Zacharyos.